December Stillness brings January Sparkle 🌃
Achievements
Great job hosting our latest webinar, RPA: What, When and How Savitha and Lokesh! I'm sure it was no easy task making Varun prepare. 😉
Congrats on building your first set of features for Hellonext, Nivedhithaa and Santhosh. That was a mega effort 🚀 . Please don't set a record for 500s now.
Loved your podcast 🎤 on WomenDecode, Swaathi! That was an interesting journey.
Awh, how cute were our founders in this couple's interview 👩‍❤️‍👨 they did together?! Watch them belt out relationship and entrepreneurship advice and ask questions to each other!
Thank you for individually shouldering the burden of this month's blog-o-meter, Ro! Yours was literally the only post that went live! 📚
SKCRIPTIVERSARY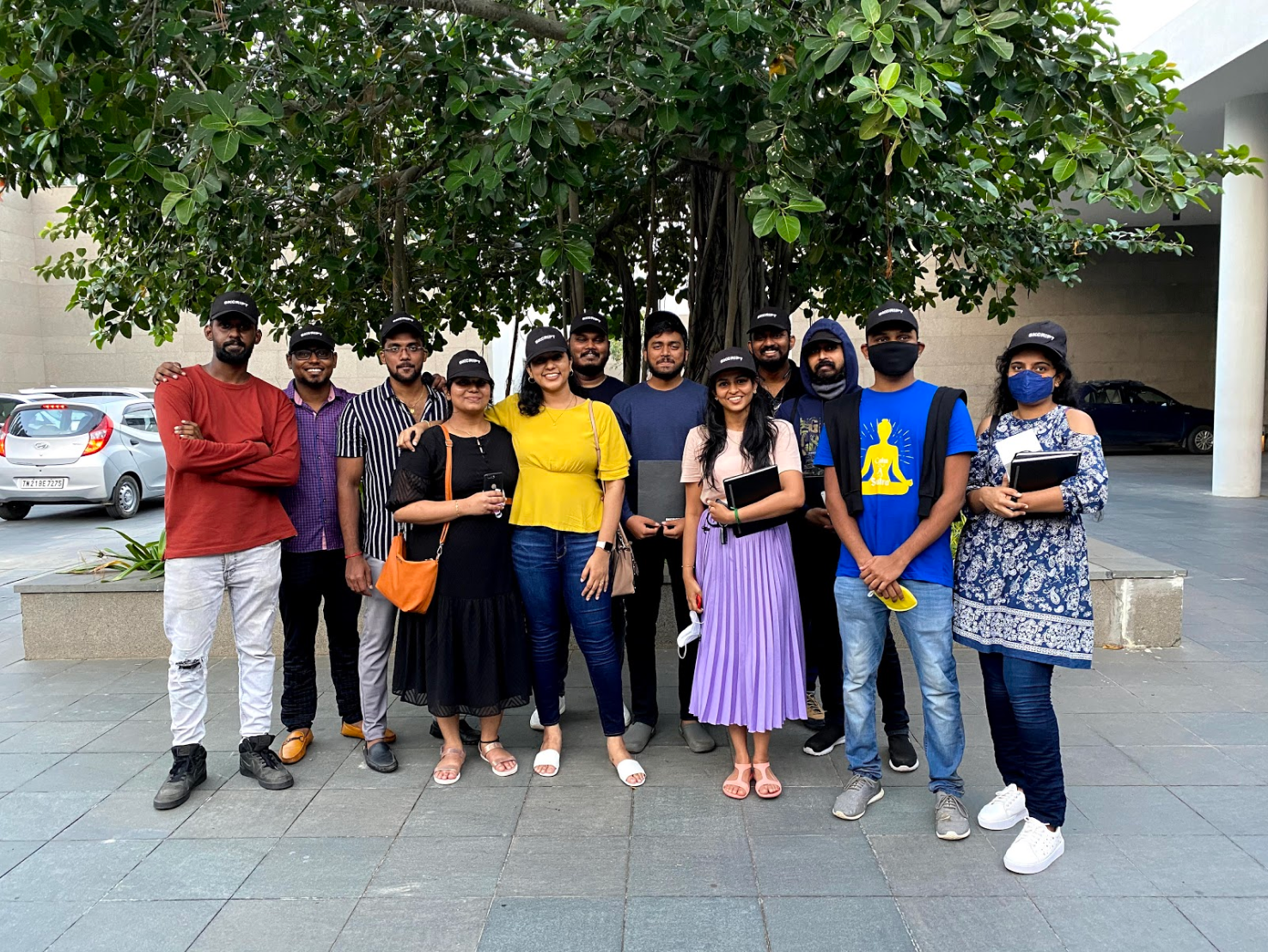 We're 7!!! Can't believe we're here. It's been one heck of a journey and this year did nothing to lighten that. But we're here, we're thriving, we're glowing! 🔥
We had an amazing time (with masks and sanitizers) at Intercontinental eating to our hearts content and pushing each other into the beach.
Thank you Varun for organizing the cutest set of giveaways! We loved the notebook, stickers, cap and mugs. Now that's a haul. 🎁
THE SKCRIPT 2020 RAP
We wanted to celebrate everyone that was and is still on this beautiful journey with us. And what better way to do it than ….. rap it? 🎤 Quirky right? Well, what else can you expect from us!
Checkout the Skcript 2020 Rap on YouTube right now!
Thank you Rahul Sridhar from Half Boiled Improv for the rap and the bomb video 🕴️ and Con for those sick beats. 🎶
HIRING
New Skcripter Alert 🚨
Is that a bird? A plane? No, it's Harsha! Our 6 foot tall Product Manager for Hellonext! All jokes aside, she's been a powerhouse already implementing processes, getting our butts moving into new products, and generally amping us up. We're so excited to have you join the team!
BIRTHDAYS
Happy birthday 🎂 to our north star, our rock in the stormy ocean and our main man - Karthik! Thank you for all that you do for us, boss. Now go take that well deserved vacation and come back stronger than ever.
SEE YOU SOON
This has to be the most bittersweet goodbyes. We're saying "See ya later, alligator" to our most energetic, shopaholic, and quick witted Head of Ops, Pankaj! We've made so many memories, achieved so many successes and marked many tasks complete 😉 with you. We wish you all the best on your new path. Here's to an era! 🥂
The End
You put your mind to it, you can accomplish anything ❤️
Up next
November Highlights
Skcript
/culture/december-highlights/
/images/highlights/December.png