September Slumber brings October Spookiness 🎃
Achievements
Thank you Pankaj, Sathish and Karthik for launching Skcript Connect 🌐 , an internal comms channel where we post funny stories, wins, resources and more. It sure has been fun having random conversations when we're miles apart.
We had such a fun time playing Skcrolympics this month. ⛳️ You can check out all the craziness and hilarious videos on our Instagram (@skcript). Congrats on being crowned the winner Gopi!
Congrats 👏🏼 Roshni on redesigning the Hellonext logo! We can't believe this is your first creative, you're a pro!
Way to go Juge for being featured in the Alpine JS newsletter 📰 for your article on Extracting UI Components using AlpineJS and Tailwind CSS!
Awesome job Sooraj! 200 stars ⭐️ on your open source NPM package, tooltip-sequence – that's crazy!
Sathish ushered in Hacktoberfest with 4 open source commits to JavaScript, styling and algorithmic repos. 🤓
Thank you for launching v1.5 of Hellonext, Dikson! Can't wait for the new widget support.
Last month we told you about our fitness journey. Well this month, being the techies we are, Heerthees built a cross platform fitness tracking app. Basically, you connect Google Fit and Apple Health and compete with your friends! We love it. 🏋🏻‍♀️
We loved listening to your interview on the TalkOverflow podcast, Karthik! Reminds us of how far we've come. 🎧
Great going Swaathi on being featured on WomenWhoCode for their #ApplaudHer series. 🧗🏻‍♀️
Varun sprouted a green thumb and planted over 15 plants 🌱 and vegetables 🍅 in his rooftop garden. He's going to be the only one surviving this lockdown when the food stock eventually disappears.
Team Activity
Being the Apple maniacs we are, we stayed up all night and blew up our group texts, oohing and awing about the latest and greatest of 🍎. We are now scouring our houses for every last rupee we find. Gotta have that rush! 😉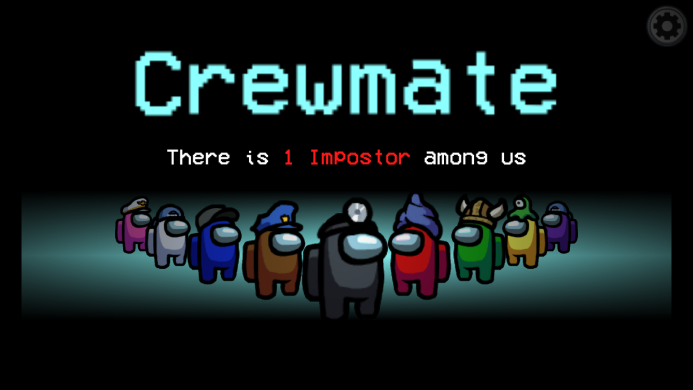 The company kinda split into two this month. With IPS madness in one corner and AmongUs addiction in another. However, Gopi was smack dab in the middle watching IPL and playing AmoungUs. He definitely isn't being assigned enough work. 😝 Anyway, go CSK! 🦁
Team Fitness
We're a team that eats a lot – and I mean a LOT. It's not uncommon for people to gain a considerable amount of weight once they join us. It's an everyday pani puri, pizza party, junk food marathon.🍕 🍟 🍔

I'm sorry, it was. Thank you COVID! 🦠
Well one good thing we did during the lockdown was to focus on our health and fitness. And we mean focus, we mean it!
Sathish unlocked his first 5KM run! 🏃🏼‍♂️
Pankaj and Dikson clocked 50KM in walking/jogging for the month. And Malar, a whopping 60KM! 🔥
The Diet Club at Skcript just hit their 200th day of low calorie, sugar free, unprocessed lifestyle. 💝
Varun blocked 3 goals at his weekly football game. ⚽️
Swaathi finally unlocked her pushup game, thanks to Coach Gopi! 🏋🏻‍♀️
Roshni, Priya and Malar burned some crazy calories. 🧚🏼‍♀️
Savitha, Swaathi, Juge and Sooraj mastered one arm, one foot planks and the dreaded plank walk! 🧗🏻‍♀️
We've practiced over 80 sessions of yoga and kicked neck, back and shoulder pain out the door! 🧘🏽‍♀️
And last but not least (but really, very least), Juge touched his toes without bending his knees. 🙄
We hope this inspires you to workout! We're in this together. 💪🏼
A bit of madness is key ❤️
The End
Up next
August Highlights
Skcript
/culture/september-highlights/
/images/highlights/September.png