A Good Addition to the Policy List
— Written by Ayeesha Syedmusthaba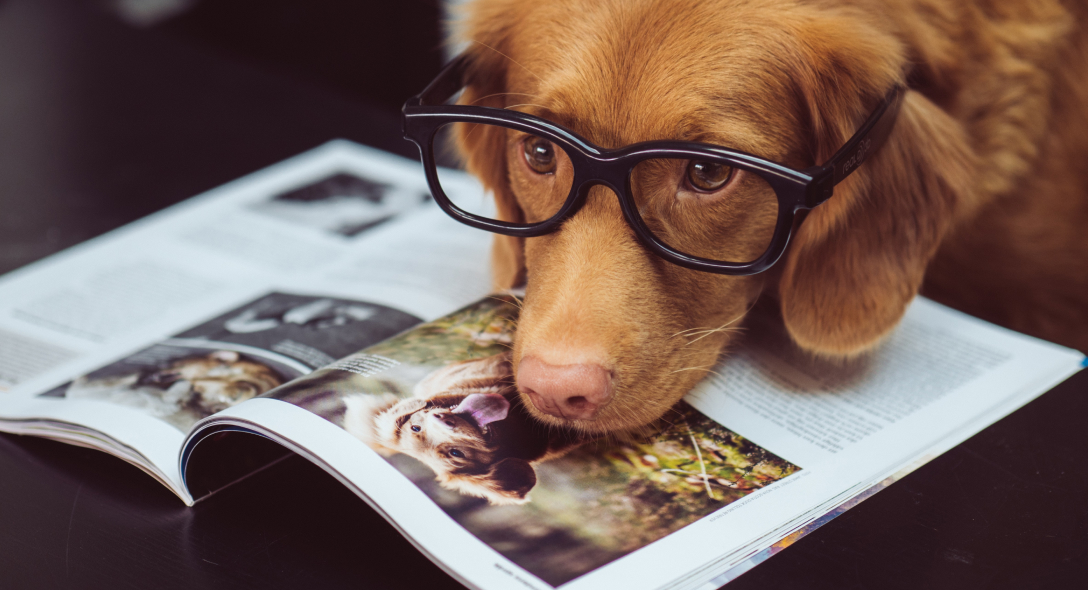 Does your office allow you to take your pets with you? If yes, then you should be having, if not you must be wondering how one can manage your naughty and super active pet while you work.
Over the last seven years, pet policies are being widely encouraged by companies and if you have an idea to implement this at your company, consider these points before acknowledging the policy.
Defining Happiness
Do you know how our ancestors approached happiness? They defined it as "the joy you feel on moving towards your potential." Happiness is not a static concept or contained as self-satisfaction; you can feel joy even when the world is not happy or pleasing. It's an emotion that motivates and comes from within. You get a completely different understanding of how happiness works when you embrace the idea and tune your thoughts.
Implementing a pet policy at the office reflects people's happiness and improved mental health. It won't be the only contributing factor, but one of the good contributors to the same. Instead of pushing the team towards activities all the time, the office could have a bring your pet to the office day or a pet adoption hour, where people get to relax and relieve stress in between their work schedule. If you are considering appending the 'pet policy' to your policies list, then we have some reasons to go ahead with it.
Reduced Stress level
Studies continue to show us a lot of benefits in a pet-friendly office.
It is stated as a fact that people around pets have a reduced stress level and concentrate more on work. It's a win-win situation for both the management and the team.
Bringing their pets to work helps people focus better without the worry of wondering what they are doing at home. Peace of mind has a better focus on work. People tend to think "He is fine playing in the pet room with other pets! Let me do the stuff without worrying".
Not everyone handles their stress well. Sometimes, when people spend time with a pet they tend to loosen up and relax.
Productivity at Peak
Petting almost 10 minutes could help you be enthusiastic and happy; this leads to way less hindrance to work on the tasks. You achieve your targets, finish work on time when you have a peaceful mind and produce blooms. Prolonged attention to a single task hinders your ability to think creatively and perform your best work. Playing with pets can act as the break you need to get your mind back on track.
Collaborate Effectively
Pet dogs, cats, etc, at the office, encourage people to come to work with better interest and help in building conversations other than work with the team. These communications can help to strengthen the bonds between employees and function better as a team. Also, handling pets at the office needs a collaborative effort.
Things to consider when implementing a Pet Policy
To help you create the perfect pet policy for your organization, here are a few things to keep in mind:
What kind of pets will you allow your people to bring? Will you only allow service animals or all pets?
Will the pet have to undergo any training or demonstrate they are well behaved before being allowed into the workplace?
If you have an office pet, any pet for that matter, how are you going to split responsibilities?
Animals require regular veterinary checks and vaccines, how will you manage them?
Are all your employees comfortable with an office pet? What about people with pet allergies or fear?
Will pets be limited to certain areas or have free reign of the office?
Some ideas to start with:
Plan for a 'bring your pet to the office' day. This could be one pet a day, to start with. Once people get adapted to the routine, and environment you can work on the policy more.
Get an office pet. The pet could be the responsibility of everyone.
Office outings to a pet-friendly place. Instead of worrying about office assets with pets inside, you can take the team out along with their pets.
Pet photo wall. Put up the pictures of your team's pets on a wall and encourage people to share pet stories then and now.
These are just a few ideas to get you started on introducing a pet policy. There is certainly a lot to think about when it comes to policies, but employee happiness and satisfaction in having a pet in the workplace is undeniable too. We could never deny that having pets in the workplace can help your people get their stress down and improve productivity—especially after a tough day. If you're not ready to implement any major pet policies, you can always consider the smaller ideas to start with.
Up next
Psychological Effects of Remote Work
Skcript
/svr/a-good-addition-to-the-policy-list/
/svrmedia/heroes/a-good-addition-to-the-policy-list.jpg